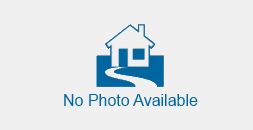 Burlington, Ontario
Beautifully renovated 3 bed, 1.5 bath end unit townhouse for sale in the heart of Burlington. Quiet, mature area in Mountainside. Spacious open concept kitchen, dining and living space. S/s appliances in kitchen with ample cupboard and counter space. Bathrooms are new, featuring a double sink in main bathroom upstairs.…
$799,000
Real Broker Ontario Ltd.
3 bedrooms + 2 bathrooms + 1277
Burlington, Ontario
Beautifully Renovated 3 Bed, 1.5 Bath End Unit Townhouse For Sale In The Heart Of Burlington. Quiet, Mature Area In Mountainside. Spacious Open Concept Kitchen, Dining And Living Space. S/S Appliances In Kitchen With Ample Cupboard And Counter Space. Bathrooms Are New, Featuring A Double Sink In Main Bathroom Upstairs.…
$799,000
REAL BROKER ONTARIO LTD.
3 bedrooms + 2 bathrooms +